Replacing Missing Teeth with Dental Implants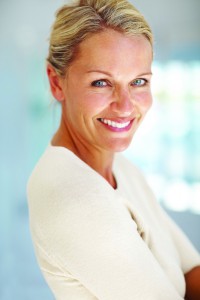 Dental implants are changing the way people live! With them, people are rediscovering the comfort and confidence to eat, speak, laugh and enjoy life!
Modern advances in dental science allows Dr. Richard C. Adams to offer patients safe, successful and proven procedures for the installation of permanent non-removable replacement teeth supported by artificial dental root forms called dental implants. These tooth replacements look, feel and function like natural teeth. Dental implants have solved many problems associated with tooth loss that previously tooth required replacement with removable full or partial dentures.
Our dental implant patients find that their self-confidence and self-esteem have improved. Implant placement has also restored their quality of life. The person who has implants placed has the ability to eat virtually anything and can smile with confidence. Patients know that their teeth appear natural and that facial contours have been restored and will be preserved.
The dental implants themselves are tiny titanium posts that are placed into the jawbone where teeth are missing. After the implant is placed, the bone bonds (osseointergrates) within the ridges of the implant. This bond creates a strong foundation for the implant support teeth. In addition, implants can help preserve facial structure, preventing the bone deterioration which occurs when teeth are missing.