Our Blog
July 30, 2019 – You'll be Smiling Again with Dental Implants
TOOTH DECAY, ACCIDENTS, and sports-related injuries are a few of the most common causes of tooth loss, but thanks to modern dentistry, we don't need to live with a gap in our smiles. Among the most effective ways to fill in the gaps are dental implants.
Implants Versus False Teeth
Dentures (whether partial or full) are a time-honored solution for missing teeth, but they aren't without their drawbacks. If they aren't fitted well or properly secured, they may slip and fall out frequently, and they can also lead to soreness in the gums and jaw. Unlike real teeth, dentures don't stimulate the jawbones, which results in gradual bone loss.
Unlike dentures, implants are surgically placed in the jawbone beneath the gums, the metal posts serving as new roots for replacement teeth that look and act just like natural teeth. Dentures may be cheaper than implants, but that's the only advantage they offer. Implants prevent bone loss and stay in place while you're speaking or enjoying your favorite foods, and you can brush them just like your regular teeth!
Types Of Implants
Depending on how healthy the patient's jawbone is, we may recommend either endosteal or subperiosteal implants. Endosteal implants are ideal for patients with healthy jawbone. These consist of titanium posts placed into the jaw with oral surgery. After a healing period, a crown is placed on top in a second surgery.
Patients with insufficient bone to support endosteal implants may still be eligible for subperiosteal implants, which consist of metal frames placed between the jawbone and gum tissue. Posts are added to this framework and protrude from the gumline so that crowns can be attached to them.
Even if you don't need implants, you might benefit from artificial crowns:
Should Implants Come Before Or After Braces?
Typically, when a patient needs orthodontic treatment as well as one or more implants, braces come first. This is because an implant won't move once it's in the jaw. Sometimes, an implant can be placed before or during orthodontic treatment, and then it might be used as an anchor to help the natural teeth move into their proper place.
Talk To Us About Implants
Over three million people in the U.S. alone have at least one dental implant, so you'll be in excellent company if you choose this option to complete your smile. If you have a missing tooth and need to fill that gap, give us a call to schedule an appointment! We'll evaluate the health of your jawbone and see what type of implant will be best for you.
We love our patients' smiles!
A Closer Look at our Teeth
WE USE OUR TEETH all day, every day, for chewing, talking, and flashing big smiles at friends and family, but what are the structures that allow our teeth to do so much? Let's take a look at what our teeth are made of.
Layer 1: Tooth Enamel
The portion of each tooth that we can see above our gum tissue is the crown, and it has three different layers. On the outside is a protective layer of enamel, the hardest substance in our entire bodies. It has to be so that we can chew our food effectively. Unlike bone, enamel isn't made of living cells, so it can't repair itself as easily. It's also vulnerable to acid erosion. We can protect it with regular brushing and flossing, dental visits, and by cutting down on acidic and sugary foods and drinks.
Layer 2: Dentin
Underneath that hard layer of enamel is dentin, which is softer and more yellowish. Like bone, dentin is calcified living tissue. Microscopic tubules run through it from the pulp to the enamel, which is how we are able to feel temperature in our teeth. If you're experiencing tooth sensitivity, your enamel might have worn down enough to expose these tubules.
Layer 3: Dental Pulp
At the very core of each tooth is a chamber containing dental pulp, tissue consisting of nerves and blood vessels that keep the tooth alive and give sensation. This includes pain receptors that warn us when something is wrong with the tooth, such as tooth decay reaching the pulp.
Getting Down To The Roots
Like with icebergs, there's more to teeth than we can see on the surface. The root extends deep into the jawbone, held in place by tiny periodontal ligaments and supported by gum tissue. The roots themselves are hollow. Nerves and blood vessels run through canals in the roots up to the pulp chamber in the crown.
Unlike the crown, the root of the tooth isn't protected by enamel. Instead, it's covered in a slightly softer substance called cementum. Cementum and healthy gum tissue work together to protect the root,but gum recession can leave it vulnerable.
Taking Care Of The Whole Tooth
We need all of these components for our teeth to stay strong and healthy, which is why we should keep oral health and hygiene as a high priority. Regular dental appointments and good brushing and flossing habits are essential for taking care of the outside of our teeth, and good nutrition helps keep them strong from the inside out!
Thank you for being part of our practice family!
How Clean is Your Tongue?
"BRUSH YOUR TEETH for two full minutes twice a day and floss your teeth once a day." You've probably lost count of how many times you've heard that, but how often have you heard that you should be cleaning your tongue every day too?
The Difference A Clean Tongue Makes
More bacteria likes to live on our tongues than just about anywhere else on our bodies. That's because all those tiny crevices in the tongue's surface are prime real estate for all kinds of pathogens. If we don't actively keep our tongues clean, the harmful bacteria will stay put and multiply, causing bad breath and contributing to tooth decay on the inner surfaces of our teeth.
Another reason to regularly get rid of all that tongue bacteria is that it can dramatically improve your sense of taste. When the tongue is covered in bacteria, the tastebuds have a hard time doing their job, but with the bacteria gone, they're free to absorb all those delicious flavors at their full capacity. Yum!
Chemical digestion begins in our mouths, and a clean tongue makes this process more effective too. So, if you want to enjoy your favorite foods as much as possible, keep your breath clean and fresh, and improve your digestive health, clean your tongue!
Finding The Best Tools For Cleaning Your Tongue
Keeping your tongue clean takes more than swishing mouthwash or rinsing with water. The bacteria hiding in all those tiny grooves is very stubborn, and washing with liquid won't be enough do dislodge them. To really clear off the biofilm of bacteria, you need to scrape it with a tongue-scraper.
If you don't find these in the grocery store near the toothbrushes, you can order one online, and some toothbrushes have tongue scrapers built in on the reverse side. Between brushing and rinsing your teeth is the best time to scrape your tongue. Start at the back and work forward, and try to get as much of the surface area as you can.
For the first few days, you might be surprised by how much biofilm comes away with the tongue scraper, but the longer you stick with it, the cleaner your tongue will become, until it seems like you're scraping away nothing but clean spit. See if you notice the difference in your breath and your sense of taste when you get to this point!
Tongue-Scraping Is Older Than You Think
If you've never heard of tongue-scraping before, you might think it's a new idea, but it's actually been around since ancient times in some cultures. It's part of the daily hygiene routine in Ayurveda, the traditional medicine of India. Tongue-scraping tools have been made of many different materials across the centuries, including copper, silver, gold, ivory, whalebone, and tortoiseshell. Today, they're typically plastic or stainless steel.
Have Any Questions About Tongue Cleaning?
If you have questions about tongue cleaning or would like our recommendations on the best tools for the job, just give us a call! We're always happy to help our patients improve their daily dental hygiene regimens, and we look forward to seeing you at your next appointment!
Thank you for being such wonderful patients!
October 14, 2015 – A Smile To Be Proud Of At Any Age
AGING BRINGS CHANGES. Some of those changes we love, and some drive us crazy. But every change is better when you have a caring professional on your side.
Many believe that lost teeth are inevitable with the progressing years. That's simply not true! With proper care, your teeth can last a lifetime. And with modern techniques and technology, you can be proud of your smile for just as long.
We'll Help You Care For Your Aging Smile
Every patient, and especially those over age 50, need to care for their gums! Gum disease, not tooth decay, is the number one cause of missing teeth in adults. As we age, our resistance to infection (including infections that cause gum disease) lowers.
However, daily brushing and flossing, together with close care from our team, will keep your teeth and gums healthy. Some patients may need more frequent cleanings, special tools, or specific procedures like root planing and scaling, in order to maintain or restore gum health.
Understand The True Value Of Your Smile
As we age, we understand the wisdom in taking good care of ourselves. Not just for our own sake, but for our loved ones, as well.
Your smile is integral to your health and happiness. Social interactions, the way we talk and eat, and the way we feel about ourselves are all affected by the state of our smile. A beautiful, cared-for smile is key for looking and feeling healthy as we age.
One more wonderful thing often comes with age: the time and ability to pursue our own interests and passions. Take this opportunity to invest in your smile, and enjoy the positive effect that it will have in all aspects of your life!
It's Never Too Late For A Beautiful Smile
If you believe that you've missed your chance for a beautiful smile, take another look! Recent developments make the dentures of 10 years ago look like ancient history. Even small procedures can subtract years, and add to your health and confidence.
Thanks for your trust in our practice. We love our patients and we love seeing you smile. Let us know what we can do to protect, preserve, and restore your smile.
Thank you for reading and for being our valued patients and friends!
Blog post provided by My Social Practice. Top image by Flickr user Christopher Michel used under Creative Commons Attribution-Sharealike 4.0 license. Image cropped and modified from original.
The content on this blog is not intended to be a substitute for professional medical advice, diagnosis, or treatment. Always seek the advice of qualified health providers with questions you may have regarding medical conditions.
October 7, 2015 – Oral Health and Hearing: Brushing Is Music To Our Ears

HAVE YOU EVER HEARD your favorite music performed live? You likely noticed things that often don't come across in a low-quality recording—the exact texture of the instruments and richness of the sound, for example. The parts of our auditory system that pick these things up are delicate, and can be dulled by trauma or disease.
What does this have to do with brushing your teeth? A lot, actually! Research is making it clear how far-reaching the benefits of good oral health are, including links to reduced risk of hearing loss.
It All Begins With Bacteria
Our mouths are home to billions of microbes of many different species. Many of them aren't anything to worry about, but some of the more harmful microbes in dental plaque cause inflammation and tooth decay. If not removed by regular brushing and flossing, these bacteria will work their way into the bloodstream through infected, irritated gums.
Once inside the circulatory system, they inflame and narrow blood vessels in other parts of the body. When blood vessels that feed the auditory system are restricted, the fragile "hairs" that pick up sounds in the inner ear—called stereocilia—can be damaged, leading to hearing loss. And here's the kicker: stereocilia don't grow back.
3 Keys to Reduce Risk of Hearing Loss
Hearing loss occurs naturally with age—in fact, it affects about one out of three people by age 65. But there are steps each of us can take to reduce the risk and severity of the problem. Here are three easy-to-remember points:
Maintain good oral hygiene. Twice daily brushing and daily flossing will keep inflammation-causing bacteria from causing problems.
Wear hearing protection like earplugs or earmuffs if you work around constant loud noises.
Turn down your music, especially young people with headphones. If someone can overhear it in your headphones, it's probably too loud.
Oral Care Improves All Areas of Life
Hearing is just one part of life preserved or enhanced by good hygiene. It's impossible to ignore how much oral care, or the lack thereof, affects day-to-day living.
We have a "big picture" view of dentistry as an essential component of overall health, so our advice and treatment is focused on making lasting improvements to quality of life!
Thanks for reading! We look forward to talking with you during your next visit.
Blog post provided by My Social Practice. Top image by Flickr user Will Keightley used under Creative Commons Attribution-Sharealike 4.0 license. Image cropped and modified from original.
The content on this blog is not intended to be a substitute for professional medical advice, diagnosis, or treatment. Always seek the advice of qualified health providers with questions you may have regarding medical conditions.
September 30, 2015 – Are Cavities Contagious?

WE ALL KNOW it's possible to catch a cold from someone who's under the weather. Did you know cavity-causing bacteria can be passed from person-to-person too?
Bacteria Is At The Root Of Cavities
While sugary treats often take the blame for causing cavities, the real culprits for tooth decay are bacteria. Streptococcus mutans and Streptococcus sobrinus are bacteria which stick to our teeth and eat food particles left behind from our last meal, producing acids which threaten gum health and cause tooth decay.
And just like cold-causing bacteria, these bacteria like to travel.
Bacteria Travels From Person-to-Person
Whether it's through sharing a drink or kissing a loved one, cavity-causing bacteria can be passed from person-to-person the same way many other bacterial infections can. Studies have shown that "catching a cavity" is not only possible, it happens far more often than you might think.
One of the most common transmissions is from parent and child. Cavity-causing bacteria is commonly passed along to a child when a mother or father tastes food to ensure it's not too hot or when he or she "cleans" a pacifier by sucking on it before handing it over.
Take Simple Steps To Stop The Spread of Bacteria
What can you do to reduce your risk of transmitting these cavity-causing bacterias to someone else?
Floss and brush frequently.
Chew sugar-free gum—this promotes saliva production and washes away plaque and bacteria).
Be mindful of drinks and eating utensils you're sharing and the risks that are involved.
Be aware of other behaviors which may spread these bacteria.
Trust Our Practice For Solutions
Nobody wants to inadvertently "catch a cavity." Our practice is committed to providing you with the best information possible to help you create a healthy and resilient smile. If you have any questions about this, be sure to ask us! We love visiting about your oral health. You can also comment below and reach out to us on social media.
Blog post provided by My Social Practice. Top image by Flickr user bigbirdz used under Creative Commons Attribution-Sharealike 4.0 license. Image cropped and modified from original.
The content on this blog is not intended to be a substitute for professional medical advice, diagnosis, or treatment. Always seek the advice of qualified health providers with questions you may have regarding medical conditions.
Thank you for reading our blog! We value our relationship with you as our patients and friends!
September 23, 2015 – Wisdom Teeth: Why Do We Have Them?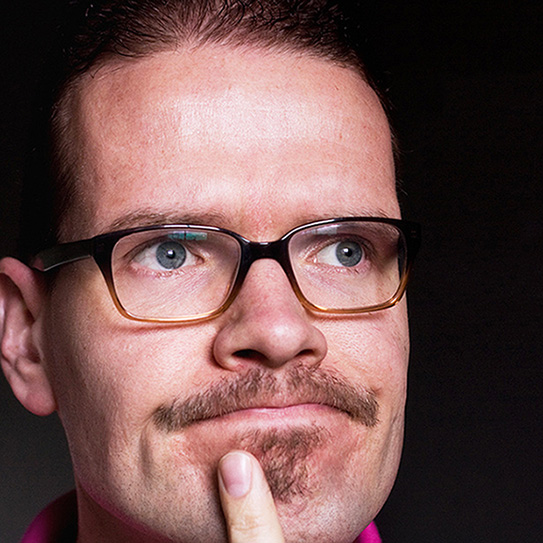 WHEN DENTISTS SEE emerging wisdom teeth are going to cause dental problems, wisdom tooth removal is likely in the cards.
Wisdom teeth–also known as the third molars–received their nickname because they emerge during young adulthood, when a person has a little more wisdom. But why do we wait until the late teenage years to address the issue? In fact, if wisdom teeth so often cause complications, why has nature given them to us at all?
Wisdom Teeth Have Ancient Roots
The most widely accepted theory behind wisdom teeth suggests we look to our ancestors in the distant past for answers. Early humans had a much different diet than we do today: roots, raw meat, tough plants—foods that would have required a lot of grinding. Big, wide molars were the perfect teeth for the job, and that third set of molars would have helped them immensely! They also had larger jaws to accommodate these extra teeth.
Today, we have smaller jaws and eat much softer foods, but our genes still produce third molars! When they don't have enough room to emerge properly, wisdom teeth can begin erupting at angles of 45 degrees or more—even horizontally! When teeth grow where there isn't space for them, they cause a lot of problems.
When Is Removal The Right Decision?
Wisdom teeth emerging at bad angles or crowding other teeth can damage oral health. They might not even emerge at all, becoming impacted below the gum surface. In either case, they can cause constant pain and infection, weaken bone structure, and undo orthodontic work.
You might ask why wisdom teeth aren't addressed in early childhood. It's because they actually don't begin forming until around age 10! All teeth (adult teeth included) begin forming in the jaws during fetal development—except for wisdom teeth.
We Treat Each Wisdom Teeth Case Individually
There are the lucky few that have no problems with their wisdom teeth. It is possible for them to emerge at the right angle, with enough space, and not have to be removed.
Each case is unique, and by getting to know your unique dental profile, we will prescribe the best dental health solution—without any unnecessary treatment. From diagnosis to wisdom teeth removal recovery, we'll be there every step of the way to provide the best in advice and care.
Thank you for choosing us as your family's lifelong dental health partners. We treasure the trust you place in our practice!
Blog post provided by My Social Practice. Top image by Flickr user Celestine Chua used under Creative Commons Attribution-Sharealike 4.0 license. Image cropped and modified from original.
September 16, 2015 – Juice Smarter: Your Teeth Will Thank You
WHILE JUICING IS ONE OF THE most popular health fads right now, how does it affect your smile?
Juices Can Be Tough On Teeth
Many juices contain high amounts of acid and sugar that can compromise healthy teeth. Frequently drinking juices with overly acidic and sugary ingredients can begin to wear away the enamel of our teeth, putting us at greater risk for cavities.
But, don't fret—you don't need to go throw away your juicer just yet! There are a variety of simple ways to make your juices healthier and still taste great.
Choose Ingredients That Strengthen Your Smile
Make your juices healthier by considering some of these options:
Add more leafy greens! Leafy greens help build strong bones and strong teeth because they are high in calcium, magnesium and phosphorus. Greens won't spike your blood sugar like sugary fruits and vegetables will.
Use fruit sparingly and when you do, be sure to use ripe fruits. Unripe fruits tend to have more acid than ripened ones.
Add a teaspoon of coconut oil. Coconut oil, amongst other amazing properties, contains antibacterial properties that are great for your teeth!
Add cranberry juice! Amongst numerous vitamins and nutrients, fresh cranberries have compounds that keep cavity-causing bacteria from sticking to your teeth. So, to add nutrients and teeth-protecting properties, simply add a splash of cranberry juice to your recipe.
Steer clear from highly pigmented foods. Fruits and vegetables that are strongly pigmented can potentially stain your teeth. Examples of these foods are: dark berries and beets.
What you put into your juices is the important thing to keep in mind when juicing. Ask yourself when adding ingredients: Does this add nutrients to my juice? Will my teeth benefit from this or not? Is there too much sugar or acid in this ingredient?
Here's a few recipes to get you started:
We Care About Your Whole Body Health
By being mindful and aware of the ingredients you add to your juices, you can begin making smart decisions for not only your teeth, but your overall health. If you have any questions about how the juices you enjoy affect your teeth, feel free to schedule an appointment to see us or leave a comment below!
Thank you for reading our blog and being our valued patient and friend!
Blog post provided by My Social Practice. Top image by Flickr user Rob Bertholf used under Creative Commons Attribution-Sharealike 4.0 license. Image cropped and modified from original.
September 9, 2015 – A Custom Mouthguard Can Save Your Smile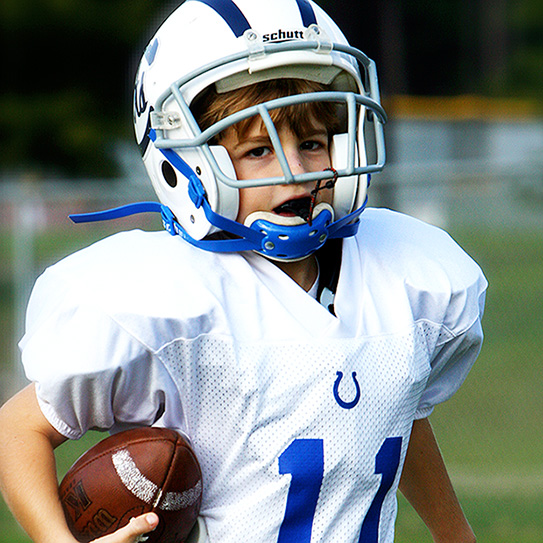 PROTECTION DURING sports and other extreme activities can potentially save your teeth and gums from serious, or permanent damage.
Cheap over-the-counter mouthguards may seem appealing because of the low price tag, but without the correct protective properties, cheap mouthguards could cost an athlete more in the long run.
Not All Mouthguards Give Equal Protection
Contrary to custom-fitted athletic mouthguards, over-the-counter options are often uncomfortable to wear and do not provide the proper amount of protection to the teeth and mouth. On the other hand, custom mouthguards are far more comfortable because they are made to fit your mouth specifically.
Other benefits of custom mouthguards include:
easy breathing and improved speech for maximum endurance and clear communication,
a secure fit that stays in place during impact,
professionally sized to any mouth size,
resistant to irritation of sensitive gums,
reduced risk and severity of dental injuries,
rated for the highest level of protection,
and minimal discomfort and inconvenience when worn.
Mouth Protection Is An Investment
Although personalized athletic mouthguards have a higher cost than over-the-counter options, they can potentially save you from serious expenses from injuries sustained from insufficient protection.
We Want To Help Protect Your Smile
Investing in a custom mouthguard can make all of the difference for you and your family's oral health. While participating in sports and other activities is fun, it's important that you protect your beautiful smile while doing so! Let's talk about your unique and individual oral safety needs. If you or someone you know are in need of a custom mouthguard or have questions about custom mouthguards, please contact us.
Thank you for being our valued patient and friend!
Blog post provided by My Social Practice. Top image by Flickr user Torrey Wiley used under Creative Commons Attribution-Sharealike 4.0 license. Image cropped and modified from original.
September 2, 2015 – How Do Your Brushing Habits Compare?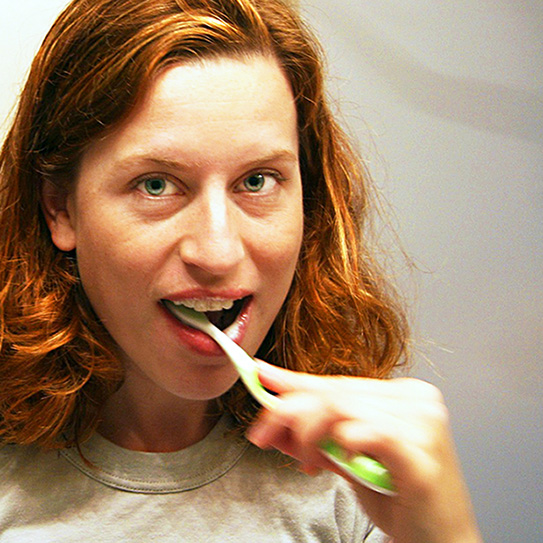 WE'RE SUPPOSED TO BRUSH twice a day for two minutes each time. How many of us actually do that? See how you measure up!
From a recent poll:
49% of men brush their teeth only once a day.
57% of women brush their teeth only once a day.
And, the average person only brushes his or her teeth for 30 seconds each time—not nearly long enough! That's only one-fourth of the time really needed!
Brush Softer, And Take The Full 2 Minutes
Many choose to brush more vigorously to save time. Although it's quicker, brushing aggressively can wear down tooth enamel. If you brush harder than needed, remember to brush gently but thoroughly for the full two minutes.
Think About Your Brushing Technique
For the deepest clean possible, brush at a 45-degree angle in small circular motions around all tooth surfaces. One of the biggest places for build-up is around the gum line. If neglected, gums can become swollen and infected because of plaque left behind.
Clean Your Tongue!
The tongue is the biggest bacteria host in the mouth! If you only brush your teeth, the bacteria left on your tongue transfers to your teeth, making them dirty again. Remember to clean every area of the tongue. If you experience a gag reflex when using a toothbrush, consider trying a tongue scraper. A clean tongue helps keep your teeth clean, and it helps keep your breath fresh!
We Love Your Smile
We're focused on helping your smile look and feel its best! We're committed to your overall health as well. Remember, brushing twice a day for two minutes each time is a necessity, not a recommendation.
Thanks for reading our blog, and happy brushing!
Blog post provided by My Social Practice. Top image by Flickr user Taz used under Creative Commons Attribution-Sharealike 4.0 license. Image cropped and modified from original.
August 26, 2015 – What Every College Student Should Know About Dental Health
GOING OFF TO COLLEGE can drastically throw off a young adult's normal at-home routine. Brushing and flossing, making healthy eating choices, and keeping up with routine appointments can become difficult for college students.
Late Night College Life Can Be Hard On A Smile
One of the biggest lifestyle changes for college students is the surge in late-night study sessions and all-nighters. To stay awake, many students consume large amounts of coffee, energy drinks, or soda. These can be super bad for teeth. Drinking plenty of water is one way to help reduce the risk of cavities and tooth decay caused by the increase in acidic and sugary drinks.
At the end of these long stretches of caffeinated studying, it is important that students brush, floss and rinse before going to bed or starting the new day.
Snacking is also common during late-night study sessions which can be detrimental to oral health. If snacks are consumed, choose healthy ones. It's better to snack on things like dairy products, fresh produce and nuts than candy, dried fruit and other sticky, sugary foods.
Wisdom Teeth
Wisdom teeth come in during our late teens and early twenties. Our evaluation of patients' wisdom teeth growth and placement can be very important for college students. Together we can determine whether or not they need to be removed and can prevent pain and discomfort that could potentially interrupt studies.
New Year, New Habits
With a new school schedule and a new lifestyle, students should be aware of new habits they're creating. How has sugar intake changed? Is brushing and flossing routine? Are regularly scheduled hygiene appointments being kept?
During college, normal routines are disrupted, so if you're a college student (or if you know one to remind) be sure to keep up with regular exams and cleanings. We want to help you keeping your smile happy and healthy so you can focus on what's important–your studies!
Thank you for being part of our practice family!
Blog post provided by My Social Practice. Top image by Flickr user CollegeDegrees360 used under Creative Commons Attribution-Sharealike 4.0 license. Image cropped and modified from original.
August 19, 2015 – Your Regularly Scheduled Visits Are About More Than Clean Teeth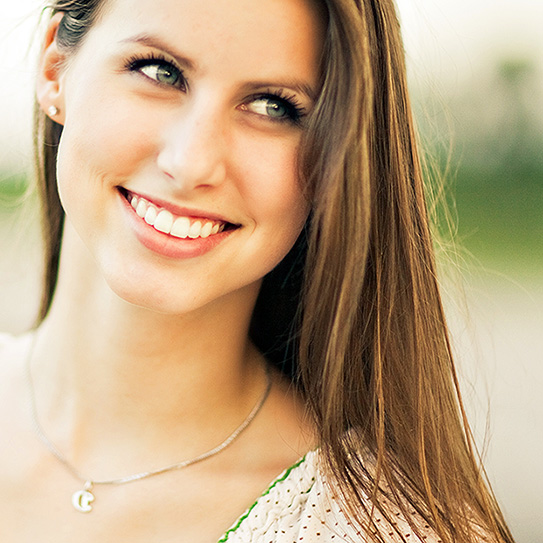 HAVE YOU EVER WONDERED why it's so important to see us every six months? From oral health maintenance to serious disease prevention, there are a lot of reasons to keep your semi-annual visits on your calendar.
Open Wide And Say "Aahhh"
So what do we look for when we examine your pearly whites? During typical checkups we examine the overall health of your teeth and gums, looking for signs of tooth decay, gum disease and checking up on the condition of existing dental work. X-rays may also be taken to ensure the health of the roots of your teeth, and to reveal things we cannot see.
Once we examine your mouth and teeth, it's cleaning time. We do so by:
Doing an overall cleanliness check
Removing plaque and tartar
Polishing your teeth
Flossing between your teeth
After your teeth are cleaned, we'll talk about recommendations for keeping your teeth and gums healthy until your next regular visit.
Thinking Outside The Mouth
While a clean and vibrant smile is a definite confidence booster, it can also promote sound overall health. Bacteria from untreated gum disease can spread to other parts of the body and increase the risk of heart disease and other serious conditions.
We can also spot warning signs of other conditions. Things such as vitamin deficiencies, osteoporosis and even diabetes can present symptoms in our mouths.
The Best Offense Is A Good Defense
Regular dental visits not only keep our teeth and gums clean but they can help prevent against more serious issues. Here's a few tips to keep your smile healthy between checkups:
We Care About Your Whole Body Health
Our practice is focused on the latest treatments to create healthy and resilient smiles. In addition to helping your smile look and feel its best, we're committed to your overall health. We want to make sure you're as healthy as possible when you visit us!
Thank you for being our valued patient and friend!
Blog post provided by My Social Practice. Top image by Flickr user Seth Lemmons used under Creative Commons Attribution-Sharealike 4.0 license. Image cropped and modified from original.

August 12, 2015 – What Does Dentistry's Emblem Mean?
HOW OFTEN HAVE YOU taken a close look at dentistry's emblem? Probably never, right?! Well, we love the things it represents.
The Symbol's Basic Elements
The frame of the symbol may look like a triangle and circle intertwined, but those are actually the Greek letters "delta" and "omicron." These letters stand for "dental," and "odont" (or "tooth").
In the middle of the symbol, you'll notice a couple of fanned branches. There's a total of 32 leaves, representing 32 permanent teeth. The branches also have 20 berries, representing 20 primary teeth.
The Difference Between Two Snakes And One
The main focus of dentistry's official emblem is the staff of Asclepius, a serpent twined around a rod. This is often confused with the caduceus, a winged baton with two twined serpents. The caduceus, a common medical symbol, refers to the messenger god Mercury, since he was also patron god of alchemy, magic, and chemists.
However, the staff of Asclepius stands for something different.
Asclepius is the Greek god of healing. It's said that early in his life, he helped heal a snake (an ancient symbol of renewal and wisdom), and in return, that snake gave him knowledge about healing.
The staff of Asclepius is about more than mystical fixes. It's symbolic of wellness, and wisdom in leading a healthy, full life. In fact, Asclepius' daughter is the goddess Hygeia, of cleanliness and hygiene.
Dentistry Is Focused On Preventive Care And Lifelong Health
While dentistry is able to bring about some astonishing fixes that seem like magic, our focus is always on prevention and wellness. We believe in fixing problems before they even start, and protecting your teeth for a lifetime.
A healthy mouth is important for more than just your teeth. Infections in the gums can travel throughout the body and contribute to problems like heart disease, Alzheimer's, RA, and diabetes. Your regular dental visits are essential for a lifetime of full-body health.
We appreciate the opportunity to be your dental family and your healthcare partners for life. We treasure our relationship with you. If you ever have questions about your oral health, please don't hesitate to ask!
Thanks for being our valued patients and friends!
Blog post provided by My Social Practice.
August 5, 2015 – Be Prepared For Dental Emergencies
INJURIES ALWAYS SEEM TO HAPPEN when we least expect them. Picture yourself at an outdoor gathering, having fun, when suddenly a crying child runs up to you, knocked-out tooth in hand. Would you know what to do?
Dental First Aid Saves Teeth
Knocking out or fracturing a tooth is especially distressing—just thinking about it can make you uncomfortable! But knowing what to do within the first hour after dental damage occurs can save the tooth. Here's your plan of action:
1. Carefully recover the tooth.
Pick up the tooth by the crown, do not touch the root. If necessary, gently rinse the tooth in water or milk, but do not scrub or brush the root.
2. Don't let the tooth dry out.
If possible, put the tooth back in the socket and hold it in place with fingers or by gently biting on gauze. If you can't reimplant the tooth, keep it in milk (not water) or inside the cheek until you can find help.
3. Seek professional dental care immediately.
You'll have the best chance of saving the tooth if you get to a dentist or emergency room within an hour.
Prevent Injuries Before They Happen
Accidents happen, but there are many steps you can take to prevent dental damage! These include:
wearing a mouthguard for sports
not chewing ice and other extremely hard foods
using scissors to open packages, not your teeth
Teeth are strong, but they can only last a lifetime if you do your part to keep them safe and healthy!
No Matter What Happens, We're Here For You
Part of what makes dental injury so traumatic is the thought that the damage could be permanent. We're here to assure you that even if a tooth cannot be saved, we have the knowledge and tools to restore your smile! Should a dental emergency ever occur,see us as soon as possible.
Thanks for reading! We treasure the trust you place in our team as your lifelong dental health partners. Remember to protect your teeth!
Blog post provided by My Social Practice. Top image by Flickr user Melissa Wiese used under Creative Commons Attribution-Sharealike 4.0 license. Image cropped and modified from original.
July 29, 2015 – The Delicate Balance of Oral Bacteria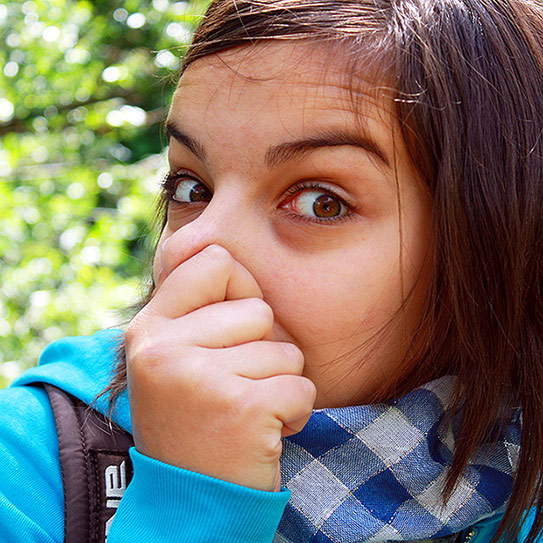 THE BACTERIA IN OUR BODIES vastly outnumber our human cells! And no matter how much we brush, floss, or rinse, our mouths will always be home to billions of microbes. However, that's not necessarily a bad thing!
Different types of bacteria keep others in check, and most aren't anything to worry about. But maintaining this balance requires some effort on your part—to support the good bacteria and limit the growth of the bad.
Our Oral Ecosystems
Recent studies estimate that there are about 1000 species of oral bacteria, with 100 to 200 in any given individual. Microbes live off nutrients found in saliva, and on our gums, teeth and tongues. In a healthy mouth, beneficial bacteria fight disease-causing germs and fungi. They're actually our immune system's first responders! The constant flow of saliva also helps keep acid-producing bacteria from getting established. But even with all these defenses, harmful microbes can still upset the balance.
Bad Bacteria Causes Bad Breath
Poor oral hygiene and other conditions like dry mouth create an environment in which harmful bacteria thrive. An excess of sugar residue from candy, soda and other foods speeds up the already explosive microbe growth. The bacterial imbalance can result in chronic bad breath, canker sores, higher risk of illness, tooth decay and other problems.
5 Steps For A Healthy Oral Environment
By following a good oral care routine, you can make sure the scale is always tipped in favor of the good bacteria! Create an oral environment that promotes beneficial microbes with these five steps:
Brush your teeth twice a day
Floss daily, and scrape your tongue daily
Limit consumption of foods high in sugars, and rinse with water after eating
Avoid dry mouth by chewing sugar-free gum
Don't share toothbrushes or other items that touch the mouth
Since every oral environment is different, there may be other factors that are influencing your personal flora and fauna. As you come in for regular dental checkups,we can keep tabs on your unique oral profile. Together, we'll determine a personalized plan if anything needs to be changed to keep your mouth at its healthiest.
We're honored to be your partner in the pursuit of a healthy lifestyle. Thank you for being our valued patient!
Blog post provided by My Social Practice. Top image by Flickr user Ekke used under Creative Commons Attribution-Sharealike 4.0 license. Image cropped and modified from original.
July 22, 2015 – A Toothpaste Timeline

OUR NIGHTLY BRUSHING ROUTINE wouldn't be complete without that minty-fresh toothpaste tingle, right? But toothpaste hasn't always been soft and minty. Years ago, it was less pleasant to use.
Toothpaste Existed As Early As 5000 B.C.
The oldest form of toothpaste known was created by the Egyptians. The powder formula included crushed rock salt, mint, pepper, and dried iris flowers. Sometimes, other abrasive materials like ox-hoof ashes, burnt eggshells, or oyster shells were added.
Would You Recognize Toothpastes From The Past?
Around 1780, burnt toast was made into powder and used as a tooth-cleaning agent. That probably wasn't the best idea. Around 1800 soap was added to tooth powders for "cleanliness". Not long after that, a smooth paste—the texture we're used to today—was created for the first time.
In 1873 the first commercially produced toothpaste was sold in jars. It wasn't until 20 years later that toothpaste was sold in a collapsible tube, similar to those we use today. After the discovery of fluoride's decay prevention qualities, it was added to toothpaste in 1914.
Modern Toothpaste Has A Few Standard Elements
Each major ingredient in modern toothpaste makes brushing teeth easy, comfortable, effective and tasty. Here are the basic components you'll find:
Fluoride fights off decay by strengthening tooth enamel.
Abrasives scrub the surface of the tooth without scratching or damaging enamel.
Flavors come from sweetening agents such as saccharin or sorbitol. (The ADA won't give its seal of acceptance to toothpastes with decay-causing sugar.)
Humectants like sorbitol and glycerol trap water in the toothpaste so that when you squeeze the tube, you get a smooth substance.
Detergents give us the foaming effect we love in our toothpaste. Sodium lauryl sulfate is the one you'll most often see.
Get The Most From Your At-Home Dental Care
The important thing to remember about toothpaste is that our toothbrushing habits and technique matter much more than the toothpaste brand we use. However, while shopping for toothpaste, look for the American Dental Association's (ADA) seal of acceptance. This confirms that a product has met the criteria for effectiveness and safety.
If you have any other questions about your personal oral hygiene routine, talk with us about it! We love to hear from you.
Thanks for your trust in our practice!
Blog post provided by My Social Practice. Top image by Flickr user Eli Duke used under Creative Commons Attribution-Sharealike 4.0 license. Image cropped and modified from original.
July 15, 2016 – 4 Reminders For Improving Oral Health Through Diet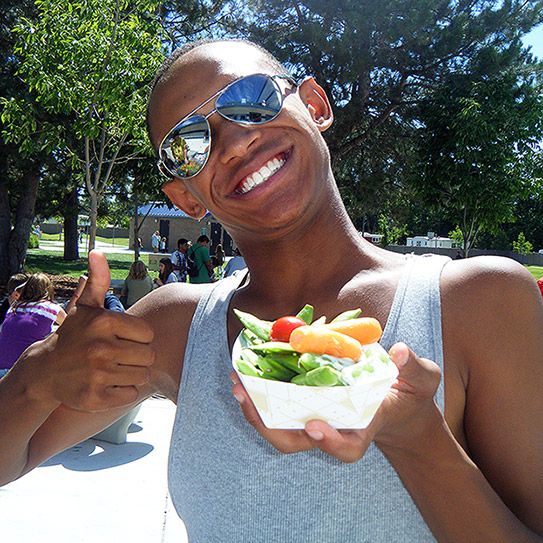 OUR DIETS AFFECT EVERY PART of our bodies. Oral health can improve or deteriorate drastically based on the things we eat!
First, Cut Down On Sugar
Sugar has become far too big a part of our modern diets. In addition to making us sick and fat, it erodes our teeth! Avoid frequent snacking on sugary foods, especially things that are sticky or slow dissolving (like most candies). The constant presence of sugar turbocharges acid-producing bacteria, eating away at our tooth enamel.
The biggest offenders are soda, sports drinks and energy drinks. What makes them especially dangerous is that we tend to sip them, coating teeth in sugar over and over again for long periods of time.
Second, A Nutrient-Rich Diet Supports Oral Health
Our mouths require many different nutrients. Here are some of the most important ones:
Calcium: remineralizes teeth – found in yogurt, fish and leafy greens
Iron: promotes tongue health and prevents sores – found in red meat, grains and nuts
Vitamin C: essential for gum health – found in citrus, sweet potatoes and peppers
Vitamin A: accelerates mouth healing – found in milk, leafy greens and orange and yellow fruits and vegetables
Vitamin B3 (niacin): promotes good breath and reduces swelling – found in poultry, peanuts and potatoes
Of course this isn't a complete list, but it may give you an idea of the kind of balanced diet you need for good oral health. Be conscious of how you fuel your body and mouth!
Third, Drink More Water
Overhauling our entire diets can be a significant undertaking. But here's one easy thing we can all start doing today: drink more water! Drinking water helps wash away plaque-forming films and keeps saliva flowing.
Fourth, Oral Health Is Closely Linked To Overall Health
You might expect us to just say "stay away from candy," but we believe our mission extends beyond that. Oral care is an integral part of overall health, and we're here to support you in your pursuit of total wellbeing.
Thank you for being our valued patient and friend!
Blog post provided by My Social Practice. Top image by Flickr user U.S. Department of Agriculture used under Creative Commons Attribution-Sharealike 4.0 license. Image cropped and modified from original.
July 8, 2015 – The Link Between Osteoporosis And Gum Disease
WHAT DO OSTEOPOROSIS and gum disease have in common? Bone loss! For anyone with gum disease, osteoporosis, or both… it's important to know about the correlation between these two conditions.
How Does Gum Disease Cause Bone Loss?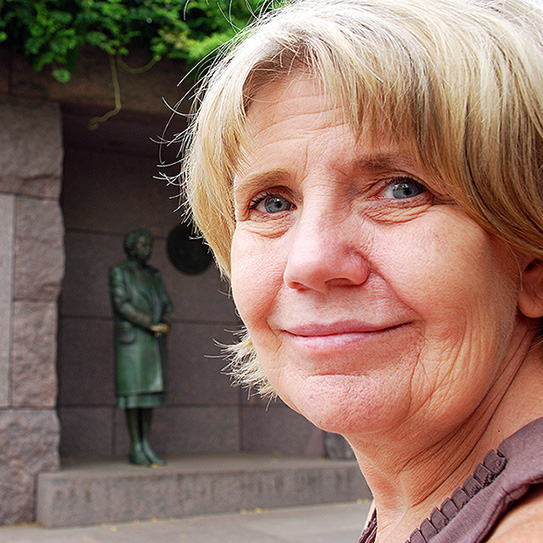 Are you surprised to hear that gum disease can contribute to bone loss? The first stage of gum disease, gingivitis, rarely affects bone structure. But if it progresses to advanced periodontitis, then the infection spreads beneath the teeth to destroy connective gum tissue AND supportive structure in your jaw.
Those With Osteoporosis May Have 85% Greater Periodontitis Risk
A recent study showed an alarmingly high correlation between low bone density and gum disease risk. Bone density was measured using a FRAX score (fracture risk assessment tool). Even disregarding common risk factors like age, smoking, or diabetes, it was shown that patients with osteoporosis have an 85% greater likelihood of periodontal disease.
More research is needed to find the reason for this correlation. However, one factor is important to note: advanced gum disease degrades bone mass in the jaw. For those with already-low bone mass, thanks to osteoporosis, the risk is even greater. Gum disease can very quickly cause a lot of damage.
We're Looking Out For Your Whole-Body Health
So, if you have gum disease, along with other possible risk factors for osteoporosis, don't be surprised if we ask you the last time you had a checkup with your doctor. After looking at a dental x-ray, we may recommend that you have your bone health assessed.
In the meantime, take good care of your teeth. Gum disease can be worrying, but it's preventable with good personal care habits and frequent visits with our team.
The relationship between osteoporosis and gum disease is just one example of the mouth-body health connection. The more we learn, the more we see that what happens in your mouth doesn't just stay in your mouth. Dental health has an effect on your entire body.
Let us know if you have any questions about your dental health. We're honored to be your partners in oral health care.
Blog post provided by My Social Practice. Top image by Flickr user Erin Borrini used under Creative Commons Attribution-Sharealike 4.0 license. Image cropped and modified from original.
July 2, 2015 – Crazy Things People Believe About Toothaches
HAVE A TOOTHACHE? Wear these fish bones around your neck, repeat a chant, and drop a few pears into the river!
Sounds ridiculous, right? But those are toothache remedies you'd hear during the Middle Ages! You can imagine how frustrating it must have been for our ancestors with tooth pain—they were willing to try anything for relief! Modern dentistry has swept away many bizarre superstitions—however, some people still believe dangerous myths about toothaches and how to cure them.
Different "Cures" From Different Cultures
There are a lot of unusual methods for relieving toothaches we've gathered from various cultures (both ancient and modern) around the world. One common belief was that dental pain was caused by a "tooth worm" that had burrowed its way inside a tooth. To coax the worm out, people would inhale smoke, smear their teeth with honey, and swish with all kinds of disgusting rinses. Others include:
Putting both stockings on one foot.
Driving a horseshoe nail into your house's front door lintel.
Spitting out bread by an anthill, and as the ants carry it away the pain will leave.
Complaining to a pear tree about your toothache.
Vowing to never comb your hair on a Friday or shave on a Sunday.
Though these may seem absurd, let's not be too quick to judge—there are still plenty of false beliefs about toothaches today!
Modern Toothache Myths
There are several causes of dental pain including cavities, gum disease, infection, and chipping. These three tips will help debunk some common myths that could stop you from getting the treatment you need:
Do not put aspirin on your tooth. Aspirin does nothing to relieve pain when applied topically, and could result in a nasty acid burn on your cheek and gums.
A toothache DOES NOT mean you will lose the tooth. There are treatments that can save even badly infected teeth.
If pain is off-and-on, you still need a checkup. Pain is your body's way of telling you something is wrong. It shouldn't be ignored.
Don't Wait To Visit Us If You Have Pain
Trust Our Practice For Solutions
Nobody should have to live with dental pain. Our practice is focused on the latest treatments to not only relieve toothaches, but to create healthy and resilient smiles, so you can get back to living your life. Don't let one more day of dental discomfort go by without contacting us.
We cherish our relationship with you as our valued patients and friends!
Blog post provided by My Social Practice. Top image by Flickr user Edward Webb used under Creative Commons Attribution-Sharealike 4.0 license. Image cropped and modified from original.
June 24, 2015 – Diabetes And Gum Disease Can Be Double Trouble
PEOPLE WITH DIABETES are mindful of their bodies' feedback. Effective diabetes management requires frequent blood sugar checks, careful dietary planning, and close monitoring of other symptoms.
But with all the things diabetics have to consider, they often miss warning signs from another crucial area—the mouth.
Why are oral care and diabetes so intertwined? Recent studies have revealed more on the relationship between gum disease and diabetic symptoms.
It's About Bacteria
People with diabetes have a decreased ability to fight bacteria that invade the body and cause infection. When harmful bacteria are allowed to build up in the mouth, gums become swollen and sensitive. In addition to weakening the structures holding teeth in place, inflamed, bleeding gums are an easy access point for bacteria to enter the bloodstream. Once inside, these bacteria can aggravate diabetic complications and make it harder to manage blood sugar.
Diabetes makes gums more susceptible to infection—and infected gums, in turn, worsen diabetic conditions. It's a vicious cycle!
3 Keys To Managing Oral Health And Diabetes
Stay in touch with your doctor AND with us. Follow your doctor's diabetes management plan, and relay any changes in your condition. Make sure your doctor has our contact information and keeps us informed as appropriate. Keep your regular dental checkup appointments.
Control your blood glucose level. Monitor your blood sugar level and use medications as recommended. The better you manage your blood sugar, the less likely you will be to develop gum infections.
Establish good oral care habits. Brush twice a day, gently massaging and cleaning gums. Floss at least once daily. If you smoke, quit. Please talk with us if you have any questions about brushing or flossing techniques!
Let Us Help You Manage Diabetes
We understand that living with diabetes presents a host of extra things to think about every day. We want to ease that burden by providing personalized care to our diabetic patients. If you know someone with diabetes, share this information with them!
Thank you for giving us the opportunity to be part of your health-conscious lifestyle.
We treasure our relationship with you as a patient and a friend!
Blog post provided by My Social Practice. 
June 17, 2015 – Social Media Helps Us All Smile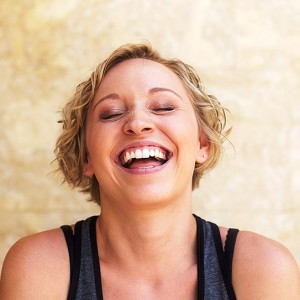 IT MIGHT NOT SEEM SO AT FIRST, but a dental practice is all about relationships—relationships between our team members and our relationships with YOU, our valued patients and friends. When we stop to think about the things we do each day, these things make it all worth it.
We Love Seeing Your Smile!
We love social media because it allows us to continue to nurture these important relationships long after you've gone back home after visiting our practice. We enjoy hearing about your concerns, your plans, your vacations, your victories… And we get to see your smiles often! We love that!
Seeing Smiles Everywhere
We also like social media because it's fun. For example, here's a post that we found online where everyday objects look like they're smiling!
Have You Seen This Fun Commercial?
Smiles Are Visible From 300 Feet Away
We can't help it. Humans are hardwired to see faces everywhere. It just goes to show the importance of our smiles! Did you know that people can perceive a smile from 300 feet away? That makes it the most recognizable human expression.
Smiles are a foundational part of how we interact with each other. Whether it's for family photos, travel selfies, a job interview, or a date, our smiles are such an important part of how we show ourselves to the world.
Keep your smile bright and healthy by giving it the care it deserves. Let us know if you ever have any questions or concerns about your dental health.
Share Your Smile!
Like we said, we love to see YOUR smiles. Follow us on Facebook, and post a pic of yourself on our page. Knowing that you're proud of your smile is one of the things that makes our jobs so satisfying.
Thanks for being part of our practice family!
Blog post provided by My Social Practice. Top image by Flickr user Kevin Dinkel used under Creative Commons Attribution-Sharealike 4.0 license. Image cropped and modified from original.
June 10, 2015 – Teeth Are An Important Part Of Digestion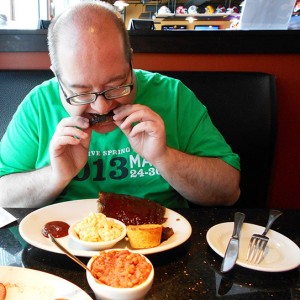 CHEWING IS THE FIRST STEP in digestion! But chewing our food only enough to swallow it down doesn't count. If you're rushing proper chewing—especially if it's due to dental distress—you're robbing yourself of some important benefits!
Chewing Helps Retain Energy And Absorb Nutrients
Chewing our food does more than simply give us time to taste flavors. The more we chew our food, the more it's broken down into elements we can absorb and use. When we swallow minimally chewed food, some of the nutrients and energy remains locked in—making it more difficult to enter our bodies.
Chewing Aids Digestion
When saliva mixes with the foods we eat, we begin to digest it before we even swallow it. This is because saliva contains digestive enzymes that begin breaking our food down right away. In addition, un-chewed pieces of food can cause digestive discomfort.
Chewing Gives Us Time To Notice We're Full
Often, especially when we're wolfing down our food, we eat more than we should before our body is able to give us the "full" notification. Eating slower can help us control our portions and feel more satisfied.
If Your Bite Is To Blame, Let's Visit
If you're not chewing your food properly, are your teeth to blame? Malocclusion (an uneven bite), tooth sensitivity, missing teeth, or poorly fitting dentures can all cause minimal chewing. You might swallow food down earlier because chewing is uncomfortable. You might even avoid certain healthy foods just because they require more chewing.
Breakdowns in our oral health start to affect our overall health. If your teeth aren't doing their job helping you chew, digest, and absorb nutrition from your food, don't ignore the problem. Talk with us about it. We can get your teeth back into shape so they can better do their job.
Thanks for your trust in our practice. We appreciate you!
Blog post provided by My Social Practice. Top image by Flickr user Joel Kramer used under Creative Commons Attribution-Sharealike 4.0 license. Image cropped and modified from original.
June 3, 2015 – Yes, Soda is Really Bad for Your Teeth

HERE'S ONE REALLY SIMPLE THING that you can do to make your mouth healthier: reduce the number of sugary, acidic drinks in your diet!
When we say sugary, acidic drinks we mean more than just soda. We're including sports drinks, energy drinks, and even fruit juice. Read on!
Sugar + Acid Create The Worst Possible Cocktail For Your Smile
Oral bacteria in our mouths metabolize sugars in our drinks. This reaction creates an acid byproduct that erodes our teeth. If you have a healthy balance of bacteria in your mouth, you suffer less decay, but no one is completely free of harmful oral bacteria, even with great genes and perfect brushing habits.
Acidic Drinks Erode Teeth
In addition to the sugar, these drinks are loaded with acid! Acidity in soft drinks takes a more direct route than sugar, eroding your teeth without the help of oral bacteria. Each attack of the teeth lasts about 20 minutes and when you take another sip, it starts over again. This is why diet and "sugar-free" sodas do just as much damage as regular soda.
Many Of Us Drink At Least One A Day
As many as half of us drink at least one soda per day! Many people drink more. How much do YOU drink each day? Imagine how much better your enamel would feel if you replaced that soda with milk or water.
Be Kind To Your Smile
It's not just about cavities. Enamel erosion can also lead to tooth sensitivity, and excess sugar leads to gum disease, the biggest cause of tooth loss in adults.
Have YOU kicked the soda habit? Do you have any tips that you can share with us? We'd love to hear from you!
Thanks for your trust in our practice! Let us know if you ever have questions for us.
Blog post provided by My Social Practice. Top image by Flickr user Aidan used under Creative Commons Attribution-Sharealike 4.0 license. Image cropped and modified from original.
May 27, 2015 – Smile-Friendly Breakfast Secrets
BREAKFAST MAY BE THE MOST IMPORTANT meal of the day, but for many of us it's also the most unhealthy. A bad breakfast is not only bad for our teeth, but makes us feel sluggish before we even get out the door—setting us on a track for unhealthy choices throughout the day.
How Often Do You Eat Breakfast On-The-Go?
We usually don't give ourselves time for healthy breakfast options. We grab something handy and rush out the door. Donuts, starchy muffins, and sugary pastries gulped down with acidic orange juice or tooth-staining coffee aren't exactly tooth friendly. Even our morning cereals may contain more decay-causing sugar than candy bars!
3 Smart Breakfast Tips To Protect Your Teeth
Choose whole grains. They're better for you, and easier on your teeth than refined starches.
Yogurt naturally neutralizes acids on teeth. Adding granola, chopped nuts, or fruit can make your breakfast more nutritious and delicious!
If you eat acidic fruits, juices or smoothies, rinse your mouth with water when finished.
Smile-Healthy Breakfasts
What's good for your teeth is usually what's good for your body. Here are some great menu ideas:
whole grain, sugar-light cereal with calcium-rich milk
scrambled eggs and whole-wheat toast
yogurt with granola or muesli
What's your favorite quick-and-healthy breakfast? Share in the comments below. We love to hear from you.
Thanks for being a valued part of our practice family!
Blog post provided by My Social Practice. Top image by Flickr user Jonathan Lin used under Creative Commons Attribution-Sharealike 4.0 license. Image cropped and modified from original.
May 20, 2015  – Know Your Gum Health Numbers!
HAVE YOU EVER BEEN LAID BACK in our dental chair wondering what the numbers mean that a hygienist calls out while examining your gums? They're readings of the gum pocket depths in your mouth, and they're an important part of monitoring your gum health.
Pocket Readings Help Us Measure Inflammation
Pocket depth refers to your gums' attachment to your teeth.
If there's an infection in your gums, they can become inflamed. The gums slightly pull away from teeth, making that pocket between your teeth and gums deeper. The deeper the pockets, the higher the risk of gum disease.
We use a labeled probe to see how deep the pockets go. 1–3 millimeters is a good reading. Any higher than that, and you may be in the danger zone!
Inflammation Leads To Gum Disease
Bacteria harbors in those deep pockets, and can cause more inflammation and detachment, so it's important to counteract the first signs of encroaching gum disease right away. The early stages of gum disease (gingivitis) are reversible, with refocused care for your teeth and gums.
However, if the infection has progressed to periodontitis, it becomes a more complex condition to care for, requiring constant vigilance and possibly, more intensive treatments.
Take Your Periodontal Health Seriously
Periodontal disease is the most common cause of lost teeth in adults. Possibly 80% of adults have some level of gum disease. It's something everyone needs to take seriously.
You can take responsibility for your own dental health. Talk to us about your gum pocket readings. You can even ask to have a mirror and watch as we measure. Ask us what you can do to reduce your risk. And if you have gum disease, take action to get control of the infection right away!
Proper Flossing Is One Of The Greatest Prevention Habits
Regular cleanings with our team can help to fight gum disease, especially when paired with your vigilant at-home care, including daily flossing. If you ever have any questions about your oral health, please ask us!
Thanks for your trust in our practice! Now go floss!
 Blog post provided by My Social Practice. Top image by Flickr user Rory MacLeod used under Creative Commons Attribution-Sharealike 4.0 license. Image cropped and modified from original.
May 14, 2015 – This Smartphone App Makes 2-Minute Brushing Fun!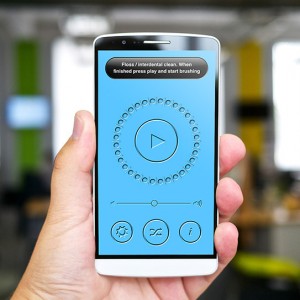 FEW OF US ARE EVER SEEN WITHOUT our smartphone in hand. We love our devices because they make our lives easier! But did you know that your smartphone can also help you keep good oral hygiene habits?
How Long Do YOU Spend Brushing Your Teeth?
Plaque is soft, but it hides away in nooks and crannies. That's why it's important to put in a full two minutes every time you brush your teeth. That's simply how long it takes to thoroughly clean every corner of your mouth! Brushing harder, for a shorter period of time, isn't going to get it done.
If Brushing For Two Full Minutes Is Hard…
Those two minutes of brush time will go faster if you're jamming out to one of your favorite tunes! Brush DJ is a free smartphone app that will play 2 minutes of music from your own music library, shuffling songs each time. It also has a visual display guiding you on where to brush and for how long.
Brush DJ even lets you set reminders to change your toothbrush, floss and keep your regular dental appointments with us.
Of Course, Apps Can't Do It All
Remember that your smartphone can't provide the same oral care that our professional team does! Apps provide support, motivation, and encouragement, but nothing compares to the critical one-on-one time with us!
Blog post provided by My Social Practice. Top image by Flickr user Kārlis Dambrāns used under Creative Commons Attribution-Sharealike 4.0 license. Image cropped and modified from original.