Welcome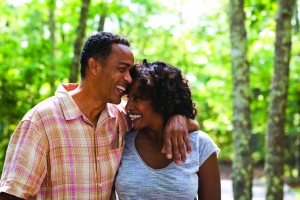 From the moment you walk into Carolina Oral and Maxillofacial Surgery Center, it is clear that this is not your typical dental clinic. Our practice is custom designed by Dr. Richard C. Adams to deliver advanced surgical care in a modern, aesthetically beautiful and tranquil environment. In addition to providing unparalleled patient comfort, Carolina OMSC utilizes state-of-the art surgical and diagnostic equipment, which means more comfortable visits and predictable, long-lasting results.
Unparalleled Service
Treating our patients as unique individuals and establishing a foundation of trust is vital to our success. We understand how uneasy some patients may feel about their surgical visits, and we are devoted to providing you with a positive experience. Our team is committed to your well-being and dedicated to providing you with personalized care and service, making your visits as comfortable and pleasant as possible.
High Standards
Our dedication to outstanding service, our wealth of dental expertise, and cutting-edge technology combine to allow us to achieve outstanding results for our patients. We adhere to strict standards of quality and take a conservative approach to oral surgery. Dr. Adams believes that conservative care leads to better surgical results and minimal recovery time.
Training and Expertise
We are team of dental health care professionals that are passionate and excited about dentistry. As a means of providing you with exceptional service and results, we are committed to continuing education and learning. We regularly attend dental lectures, meetings and conventions to stay abreast of new techniques, the latest products and the newest equipment available. Our employees also attend annual training in CPR, HIPPA and OSHA.
Advanced Technologies
To help make the dental experience as comfortable and efficient as possible, our office is equipped with advanced technologies including electronic health records, digital x-rays, soft tissue laser and a Piezosurgery System for ultrasonic bone surgery, which reduces post-op discomfort and promoting faster healing.
Carolina OMSC is also one of the few practices in Fayetteville, North Carolina offering Cone Beam 3D digital CT scan for optimized maxillofacial imaging. This technology provides the most complete and accurate information on your anatomy as a patient.
Uncompromising Safety
With increased public awareness of global bacterial and viral outbreaks, Carolina OMSC  is vigilant about our infection control procedures. To protect our patients and ourselves, we strictly maintain sterilization and cross contamination processes using  standards recommended by the Occupational Safety and Health Administration (OSHA), the Center for Disease Control (CDC), the American Medical Association (AMA), and the American Dental Association (ADA). We hold mandatory annual training for our team members, as well as monthly team meeting reviews.