Meet Dr. Richard C. Adams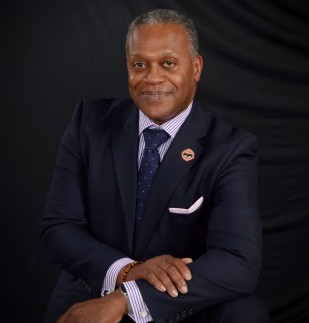 In 2007, Dr. Richard C. Adams established what would become one of the preeminent Oral and Maxillofacial Surgery practices in North Carolina's Sandhills region. Throughout his career, Dr. Adams has consistently pushed the boundaries of his profession through advancements in surgical techniques, his use of technology, and his patient focus philosophy on providing clinical care. His skill and dedication have earned him the respect and admiration of generation of patients and their families.
Dr. Adams' treats a wide variety of conditions related to the oral and facial region, including wisdom teeth removal, extractions of impacted canines, oral pathology, sedation, and general anesthesia. He is particularly passionate about restoring patients lost function and form through implant dentistry and bone augmentation.
A native of Toledo, Ohio, Dr. Adams attended The Ohio State University earning a Doctoral Degree in Dental Sciences. After a 4-year residency in Oral and Maxillofacial Surgery and a decorated career in the United States Army, Dr. Adams permanently relocated to Fayetteville, North Carolina. He is proud to be part of the Fayetteville's Healthcare Community and is honored to serve the people of a region he loves.
Beyond the office, Dr. Adams values time with his wife and his two daughters. Part of the philosophy that drives Dr. Adams' success behind being a family man and a surgeon is maintaining a sense of humility and understanding that both take an exorbitant amount of hard work, dedication, responsibility and empathy. He finds his involvement with the North Carolina Missions of Mercy, providing volunteer medical and dental treatment to underserved North Carolinians, rewarding and humbling. He deems it a responsibility, to help people in need, and to be of service to the people of the community who have been overwhelmingly welcoming and supportive.
Dr. Adams is a member of multiple professional organizations including: